Though the latter weeks of the year are often filled with extra doses of food, fun and festivity, they are also characteristically busy and stressful. This combination creates the perfect storm resulting in GI upset in nearly 1/3 of the population. Clearly making common sense choices goes a long way to avoiding many of these issues including limiting portions, avoiding excessive alcohol, all the while getting plenty of rest, maintaining an exercise routine and staying well hydrated.. When this doesn't woark it is good to know that there are a number of new products available in the GI arsenal that can help greatly. Amongst the most recent are the following…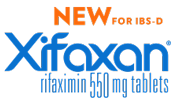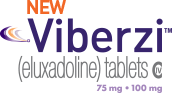 IBgard: This simple, over-the-counter product is available on the shelves of most major pharmacy chains. It is an enteric coated formulation of peppermint oil and menthol that bypasses breakdown in the stomach and then is released in the GI tract. Peppermint oil and the primary component, L-menthol, have been shown in multiple studies to be effective for people with IBS. The L-menthol in peppermint oil works locally in the intestines, not systemically, to deliver its calming properties to the site where digestion and absorption of nutrients is disturbed and visceral sensitivity originates. The encapsulation of the product avoids the potential issues with aggravating gastroesophageal reflux or heartburn as is often seen with older peppermint oil products.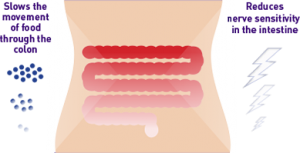 Xifaxan: This prescription product has been available for years for treating conditions involving intestinal bacterial overgrowth including traveler's diarrhea, liver related conditions, etc. It recently received FDA approval for use in IBS patients, especially those troubled with diarrhea and bloating. It is given three times daily for 2 weeks and can be repeated up to two additional courses over a one year period depending on the quality and duration of response.
Viberzi: This is a novel prescription product that works exclusively in the neuro receptors of the bowel to alleviate diarrhea and cramping associated with diarrhea predominant IBS. It was approved by the FDA in the spring of 2015 and just reached pharmacy shelves this week. We have received prescribing information and samples in our office and are excited to have another option for you. We hope your holidays are filled with merriment and joy!