Personalized Care with the Most Advanced Technology
At Gastro Clinic, we combine state-of-the art technology with our team of specialists to provide you with proactive options to identify, prevent and treat a wide range of digestive health conditions — close to home.
Request an Appointment
Complete our online form to request an appointment or consultation with one of our specialists.
What We Treat
We offer a holistic, results-driven approach to your gastrointestinal wellness through state-of-the-art equipment and procedures designed to help you feel your best.
Inflammatory Bowel Disease
Meet Our Team
Our team of board-certified physicians, nurse practitioners and support staff set the standard for care and are committed to bringing compassion and personalized support to each and every one of our patients.
Stephen G. Abshire, MD, FACG Doctor
Originally from Kaplan, La., Dr. Abshire founded the Gastroenterology Clinic of Acadiana in 1978, where he continues to practice today. He is also Medical Director at Lafayette General Endoscopy Center, which he founded in 1988 (then known as Saints Street Endoscopy Center).
James N. Arterburn, MD Doctor
Dr. Arterburn, born in St. Paul, Neb., joined the Gastroenterology Clinic of Acadiana in 2000 after practicing in Atlanta for nine years. His expertise in high-definition technology and his results finding increased polyp detection contributed to the research data collected at LGEC.
Jacob Breaux, MD Doctor
A native of Breaux Bridge, La., Dr. Breaux served as Chief Fellow in the third year of his internal medicine residency and gastroenterology fellowship at Ochsner Medical Center in New Orleans. He was also able to receive specialized training at the Inflammatory Bowel Disease Center of Excellence.
Jacob R. Karr, MD Doctor
Dr. Karr, a native of Houma, La., is an Assistant Professor of Clinical Medicine at University Medical Center who actively trains residents in endoscopy. He is a national speaker on GI topics and has received recognition by Becker's GI & Endoscopy as a GI Leader to Know in 2018.
Jacque F. Noel III, MD Doctor
Dr. Noel is a native of Abbeville, La. Dr. Noel's work with high-definition (HD) endoscopy equipment at LGEC contributed to statistics showing an increase in polyp detection rates using HD, which later became a research project and led to published data.
Eric P. Trawick, MD Doctor
Dr. Eric Trawick, a native of Vinton, La., is the only physician in Southwest Louisiana who has completed an Advanced Endoscopy Fellowship. This full year of extra training allows him to provide an extended line of specialized GI services for patients.
Highlights
From life-changing weight loss to preventative care for a healthier you, we provide a wide assortment of services to help with your unique gastrointestinal needs.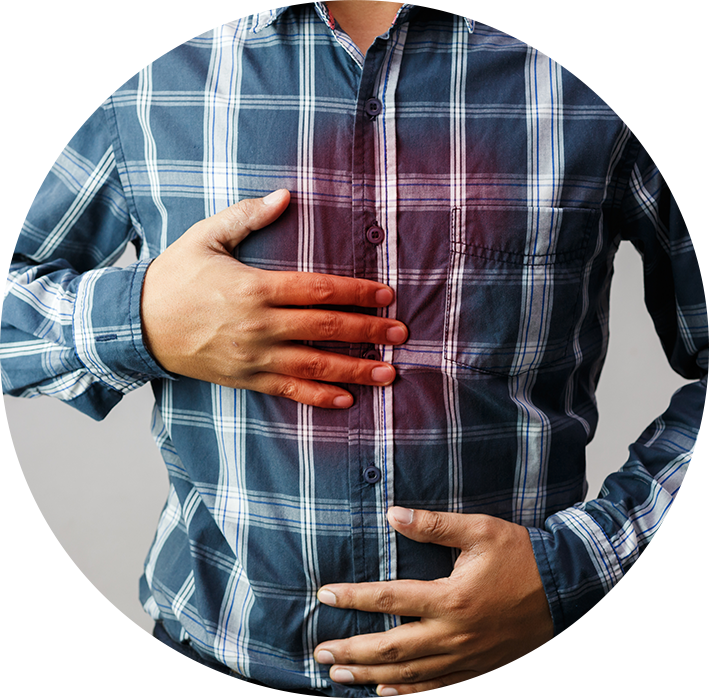 Looking for Heartburn Relief?
Heartburn? Acid reflux? No matter what you call it, you want relief. We offer more testing options than any other area clinic to provide custom treatment plans specific to your symptoms.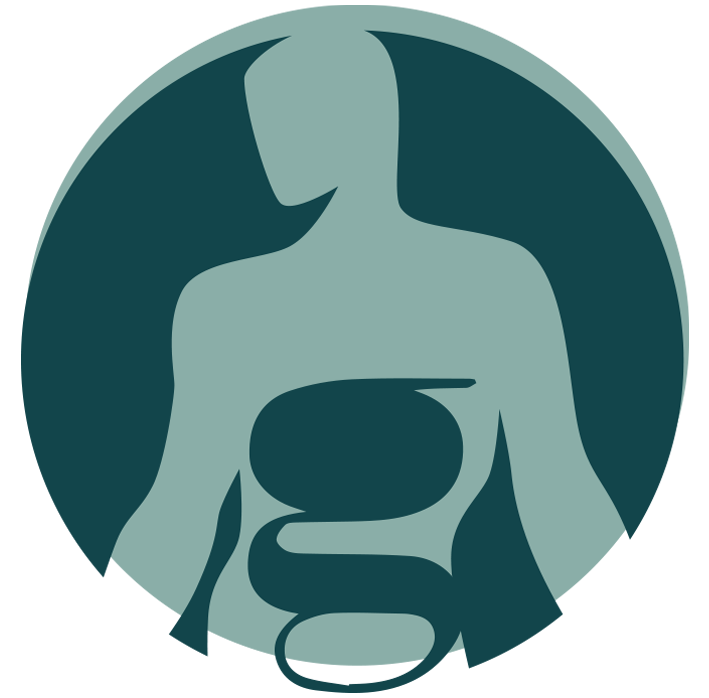 Screening Saves Lives
Colorectal cancer is a leading cause of cancer death for both men and women in the US, but it doesn't have to be. Regular screenings can help to identify and even prevent colorectal cancer altogether.
"Dr. Abshire is a lifesaver! He's my guardian angel. He is very thorough. If he doesn't know something, he is not afraid to tell you. Then he will research it till he does. I've been cancer free for 18 years because of Dr. Abshire. I sure do hope he out lives me because I know I can trust him with my life."
"Dr. Trawick is awesome. He gives me the comfort that he really understands me. As a matter of fact, his nurse just called me to check on me and I don't go back for another 3 weeks. That says a lot about the man and the staff at The Gastro Clinic.
You may use my name. I'd be proud."
"I am so grateful to Dr. Abshire and Mrs. Miedecke to saving my life! The staff at The Gastro Clinic is always so kind and courteous!!! This clinic is by far the BEST!!! I would highly recommend this gastro clinic to anyone!!
May God Bless All Of You For Making Sure All Of Your Patients Have The Best Care Possible!!"
Frequently Asked Questions
Do I need a referral to schedule an appointment?
Yes and no, most insurances require all new patients to have a referral from a physician prior to scheduling an appointment. Usually you are asked to arrive 30 minutes prior to your scheduled appointment. This time is spent clarifying information and completing any other paperwork.
What insurance plans are accepted?
We accept all insurance plans except Medicaid, TriWest, Wellcare, and Workman's Comp.
Do you treat children and adults?
We take care of all adult patients ages 18 and over.
What should I bring to my appointment?
For your first visit you should bring a completed New Patient Packet (sent to you prior to your visit), any medical records - these can be faxed by your referring doctor, a list of medications (including dose), insurance card, and a form of identification (driver's license). You may want to create a list of questions you'd like to ask during your visit. Make sure you jot down the physician's response. You should also bring cash, check, or credit/debit card to cover any visit co-payments.