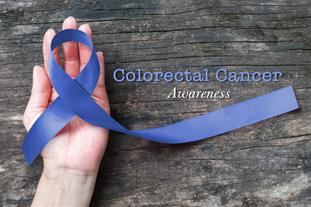 March is Colon Cancer Awareness month—and time to "kick cancer in the butt." We want you to be aware of some important facts
regarding the need for early colorectal cancer screening:
Colorectal cancer (CRC) is the 2nd leading cause of cancer death when numbers for men and women are combined.1
For our community, CRC rates appear to be even higher. A 2014 study reported CRC rates in
Acadiana are as much as 37% higher than the national average.2
When CRC is found at an early stage, the 5-year relative survival rate is about 90%.1
You may be aware that the American Society for Gastrointestinal Endoscopy (ASGE), has established quality indicators by which we measure ourselves.
ASGE suggests an average adenoma detection rate of 25%.3 As you can see in
the table below, in 2016 the physicians at the Gastro Clinic of Acadiana were over 12% above the national recommended level for adenoma detection.3,4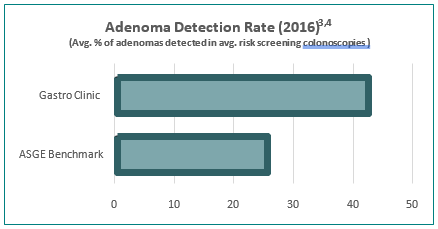 With this in mind, rest assured we take colon cancer prevention VERY seriously. Thank you again for your continued confidence in our ability
to provide best-in-class patient care.
1. American Cancer Society. Available at https://www.cancer.org/cancer/colon-rectal-cancer.html. 2017.
2. Karlitz JJ et al. Colorectal Cancer Incidence Rates in the Louisiana Acadian Parishes Demonstrated to be Among the Highest in the United States. Clinical and Translational Gastroenterology. 2014;5:e60; DOI: 10.1038/ctg.2014.10. 3
3. Schoenfeld P. Quality Indicators for Colonoscopy. Available at: https://www.asge.org/docs/defaultsource/education/practice_guidelines/asge-colon-quality-indicators-webinar.pdf.
Accessed on March 1, 2017.
4. As reported via GIQuIC (GI Quality Improvement Consortium, Ltd) benchmarking registry, 2016. Data on file.